Represented in Denmark by Michael Quvang
(For Danish scroll down)
Nordic Wristbands is one of the most experienced audience wristband suppliers in Europe. We've been servicing our clients including the biggest music festivals and the smallest corner bars since 1995.
With five offices in Europe, we can serve the european market better than ever, and with great partnerships in place with the major freight companies, we can deliver at very cost effective rates!
All our wristbands represent the highest quality available in the market today and thru exclusive distribution contracts with our suppliers we can not only offer you the best pricing but also a dedicated service and a trustworthy supply chain where delivery dates actually are those agreed!
Are you looking for a standard access controlling wristband or one with added value and features like for example RFID or NFC, Nordic Wristbands will be your right and natural choice. At any time we will do our best to fulfil your requirements and offer you the best solution in the market.
Nordic Wristbands™ is owned by Eastborder Promotion Ltd. in Helsinki, Finland, a company originally founded in 1994 and with AAA credit rating.
//
\\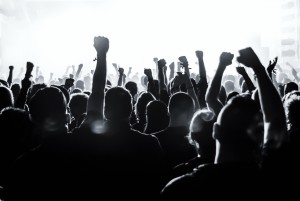 Nordic Wristbands er en af de mest fremtidsorienterede og up to date udbydere af publikums og festival armbånd i Europa. Vores baggrund er musik og event branchen og vi har siden 1995 serviceret vores kunder, som dækker alt fra de største musik festivaller til små barer og klubber.
I dag leverer vi også armbånd m.m. til sports arrangementer, forlystelsesparker, møder og events. Kun fantasien sætter grænser for hvornår du skal benytte et armbånd eller merchandise og branding produkt fra Nordic Wristbands, nu også med mulighed for at tilføje ekstra værdi, sporing af købskultur eller bonus ordning til bæreren via RFID og NFC teknologien og tags, som vi fører i alle afskygninger og former.
Med kontorer i Danmark, Norge og Finland kan vi servicere det Nordiske marked bedre end nogensinde.
Nordic Wristbands garanterer førsteklasses produkter, meget konkurrence dygtige priser og levering til tiden, hvilket gør os til dit naturlige valg af leverandør af billetarmbånd, nøglekæder (neckhangers) til f.eks. adgangskort, ID kort, RFID, startnumre til løb (cykling m.m.), reklame bannere, bagtæpper, scene tæpper med mere.
Er du på udkig efter et almindeligt access armbånd eller ét med added value via RFID eller NFC teknologi er Nordic Wristbands det helt rigtige valg. Vi kan til enhver tid, lejlighed og event tilbyde dig og dine samarbejdspartnere markedets bedste løsninger.
Nordic Wristbands™ er en del af Eastborder Promotion Ltd. in Helsinki, Finland, et selskab som blev etableret i 1994 med AAA credit rating.