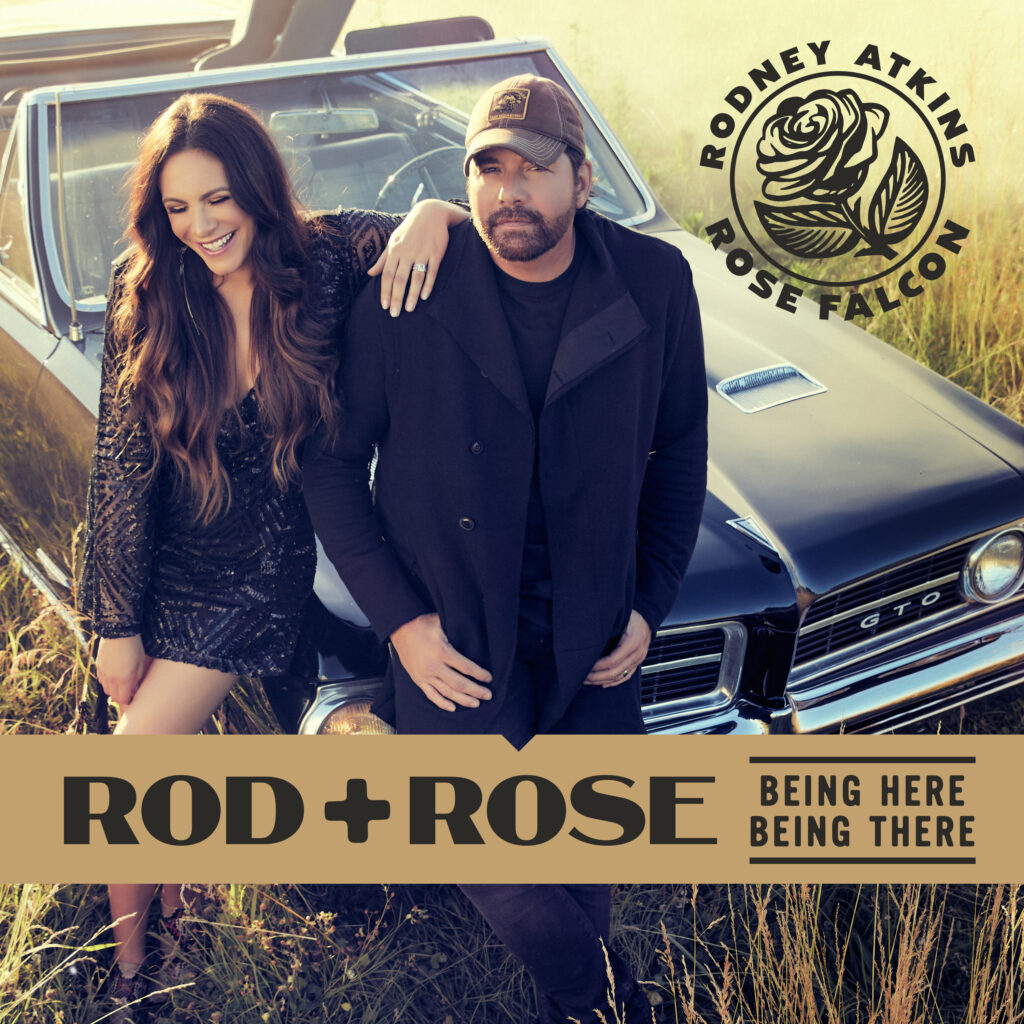 Rose Falcon og Rodney Atkins kombinerer et liv i kærlighed og musik med Rod + Rose
Som optakt til release af deres nye EP 'Rod + Rose' med udgivelse 28. januar udsendes nu singlen 'Being Here, Being There'.
Hun var en rock 'n' roll prinsesse, som blev tilbudt en pladekontrakt som 15-årig og siden har hun skrevet sange, som er indspillet af bl.a. Faith Hill, Lady A og Eric Paslay. Han er en etableret country artist og sanger/sangskriver, der har haft seks nr. 1 hits på toppen af ​​hitlisterne. Sammen er Rose Falcon og Rodney Atkins (gift siden 2013) en ustoppelig kraft i livet, kærligheden og musikken. For første gang er de nu gået sammen om at dele deres kreative kræfter i den officielle konstellation som Rod + Rose. Duoens første single, "Being Here, Being There", bliver nu udsendt i de nordiske lande som optakt til deres nye EP med titlen 'Rod + Rose' som udgives 28. januar.
Rod + Roses første udspil fra deres kommende EP fusionerer Atkins' stramme lyrik med Falcons rene poesi og introducerer deres helt egen lyd, der er gennemsyret af country og med dybe rødder i vokal harmonier, som sammenfletter hans karakteristiske stemme med hendes feminine charme. "'Being Here, Being There' is our way of saying, 'for better or for worse, for richer or for poorer, in sickness and in health,' and meaning it with every ounce of our heart and soul," siger Atkins om sangen, som han og Falcon skrev sammen med Phil Barton og Seth Mosley.
"This song is about being, and having, that friend who celebrates with you during the highs and isn't afraid to get in the trenches with you during the lows," tilføjer Falcon. "We recently went through a year of feeling like there were way more lows than highs, and when you go through one difficult scenario after another, you begin to question everything. It can be hard to see the light at the end of the tunnel, but if you have that person you can count on to walk through life with you, it's a game changer. When one is down, the other picks up the slack, and vice-versa. We know how lucky we are to have each other, now more than ever."
"Being Here, Being There" er ikke parrets første samarbejde. Rod + Rose har sunget side om side i årevis og deler to sønner: Ryder og Scout. Senest har duoen skrevet flere numre til Atkins' seneste album, 'Caught Up In The Country', hvis guld-certificerede titel track, med The Fisk Jubilee Singers, satte rekorden (på det tidspunkt) for den længst varende periode for en single på Billboards Country Airplay liste med 57 uger.
Rodney Atkins og Rose Falcon udgiver deres nye EP 'Rod + Rose' 28. Januar.
Rod + Rose – Being Here, Being There (Official Lyric Video)